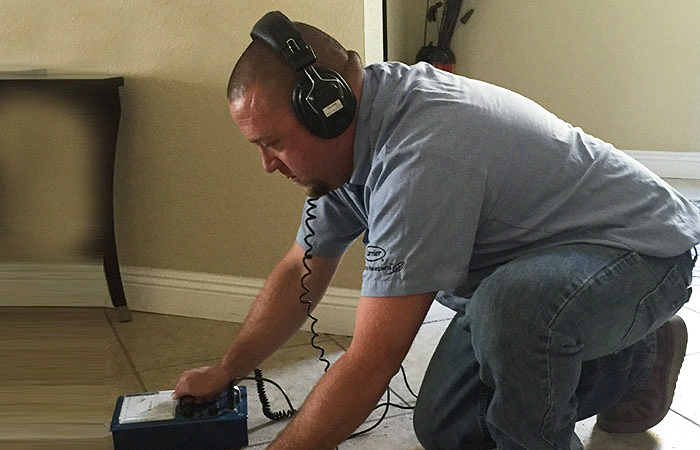 How To Find A Leak In A Slab
Signs can be seen, even if slab leaks are much more difficult to find than other forms of plumbing leaks. For the sake of one's safety, it's a good idea to keep an eye out for the telltale signs of an underground leak. The less probable it is that your home will suffer serious damage if you call a professional plumber as soon as possible.
If You Notice Any Of The Following:
However, your taps & plumbing equipment are all shut down and you can hear water dripping from the floorboards
Without a reason, carpets become damp or moist.
Mold, mildew, and a general stench fills the air, and you can't help but notice.
Your floor has some hotspots.
It appears that the floorboards are bowing or warping
The water pressure in your home has dropped.
There is standing water on your flooring with no obvious source.
Your home's foundation is surrounded by water.
Increased costs on your water bill
Water metres can aid in the detection of a slab leak. Disconnect all of the piping and appliances. After that, spend 15 minutes keeping an eye on your water metre. If any water was consumed during that time period, your water metre will show it on its display. It's a good sign that there's a leak somewhere, so call for slab leak detection services right away.
Fixing A Leak In The Slab
The repair of a slab leak is notoriously difficult. This is due to the fact that digging into the slab of concrete is required to access the leak. In order to fix the damaged pipe, the plumber will need to smash into the concrete below your floor.
Plumbing service company  must have fully licenced and insured local plumbing company, is the only choice for slab leak repair. You can rely on our slab leak detection professionals to locate the leak, determine the severity of the leak, and give you with a variety of repair alternatives.
Repiping a home because of a slab leak is something many people fear. This is not always the case, of course. Rerouting your living area plumbing instead of repiping may be easier depending on the leak's nature. After a slab leak, rerouting your plumbing does not necessitate drilling through the slab, making it faster, cheaper, and less damaging to your home.
Slab Leak Detection Done Right
Even if you suspect a slab leak, you must first determine whether or not an underground pipe has been broken. However, this does not need the opening of the foundation.

A plumber shouldn't be able to open your foundation unless they've detected a leak by other ways.

With the newest electronic leak detecting devices and extensive training, we have the resources and experience to provide precise services & repairs.

If you need any kind of plumbing work done, we have a fully-licensed plumber on staff.
Do people with physical limitations require additional features?

Customers' Time and Property are Respected – Our team of experts treat our customers with respect. So, as a result, we always arrive on time and leave our work spaces spotless.

Referrals – The greatest form of advertising is word-of-mouth. Because we consistently go above and above for our customers, they enthusiastically recommend us to others.